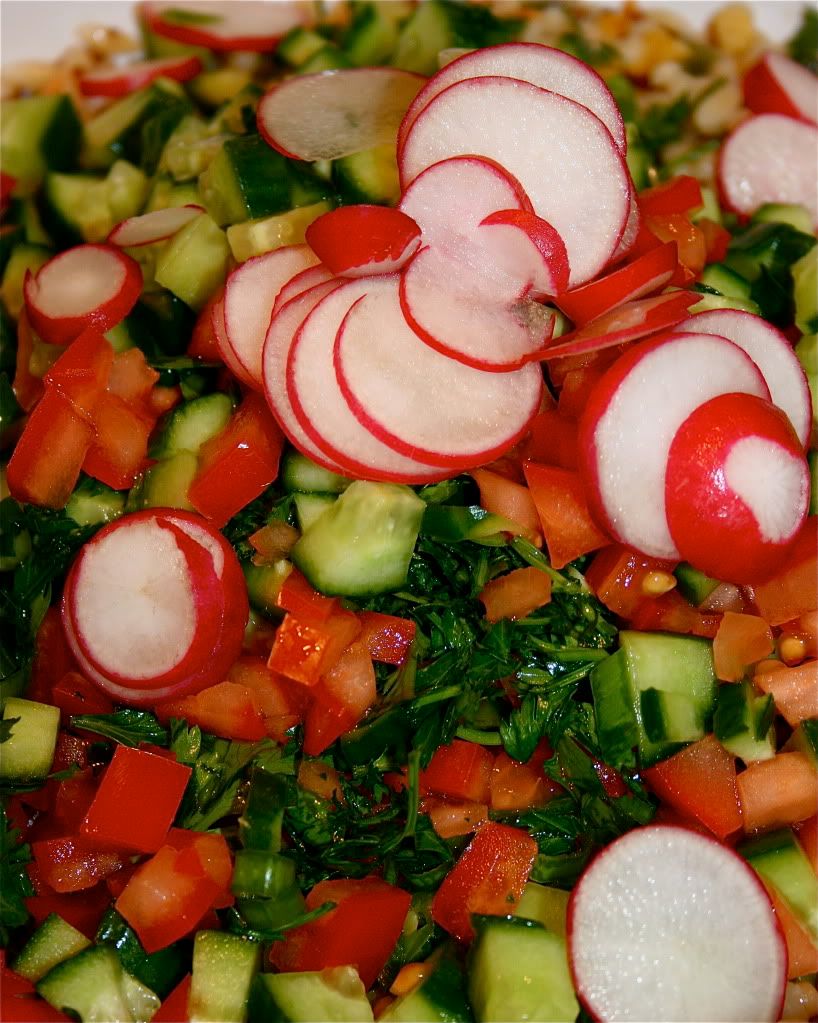 I just have to add radish in my salad.
I remember having this salad for breakfast in Jerusalem, it was served with eggs, soft and hard cheeses and olives. It was so good that I wanted to go out to the restaurant every morning. And of course my husband wouldn't mind it at all, because he also loved it!
The salad is easy to make, all you have to do is to chop cucumber, tomatoes, red onion, and parsley. Then dressed the salad with olive oil and lemon, season with salt and pepper. That's it! Perfect for hot summer day!